Going Selling – Part One
Written by Noah Eisner, Posted in General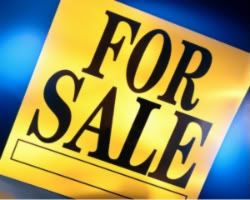 To this point, Theo Epstein and Jed Hoyer have largely played the middle ground this offseason by signing David DeJesus to a two year, $10 million contract and trading Tyler Colvin and D.J. LeMahieu to the Rockies for Ian Stewart and Casey Weathers.  On the one hand, they have not brought in a big money free agent like Albert Pujols or Prince Fielder, nor did they place the winning bid on Japanese pitcher Yu Darvish (for those of you who did not here, the Rangers won with a posting fee of $51.7 million.)  On the other hand, they have not traded any of their significant contributors from 2011.
Many of those players could be traded for prospects.  The key to trading away established players for prospects, though, is determining which of your assets are currently overvalued and which are currently undervalued.  As with nearly all things economic, timing is everything.
Looking at the Cubs' roster and the way free agency has gone so far this year, there are some Cub veterans who may be overvalued by the market.  But there are also players who not only may be undervalued by the market, but might become significantly more valuable as the season goes along.  In this post, I will examine a few players I think the Cubs should be trying to sell now.  Next week, my attention will turn to players I think the Cubs might receive better value for as the season progresses.
Sean Marshall-  The Cubs' left handed setup man has been one of the best relievers in baseball over the past two seasons.  In 2010, Marshall posted a 2.65 ERA while striking out 10.65 batters per nine innings and walking only 3 batters per nine innings, good for a 2.2 fWAR.  Marshall was even better in 2011, with a 2.26 ERA.  While Marshall's K/9 dropped slightly to 9.40, his BB/9 also dropped to an excellent 2.02, and Marshall's fWAR increased to 2.8.  Sean Marshall is also the only relief pitcher in baseball to be in the top 6 in relief pitcher fWAR in both 2010 and 2011.
Marshall is signed for $3.1 million in 2012 and will hit free agency after the season at age 30.  If Marshall puts up another season like his last two, he will be one of the best paid relievers in baseball starting in 2013.
While some teams are getting wise to the fact that relievers are volatile and often have very short peaks, some teams clearly continue to overvalue relief pitchers with track records of success, evidenced by the large contracts the Phillies and Marlins gave to Jonathan Papelbon and Heath Bell.  There are almost certainly teams that would be willing to overpay in prospects for a reliever with Marshall's pedigree and reasonable salary.  And while Marshall has been great this season, a great bullpen is not likely to turn the Cubs into contenders in 2012, and the Cubs have some minor league depth in the left handed reliever category.
My one caveat to trading Sean Marshall now would be if the Cubs were thinking of moving him to the starting rotation.  Without argument, if Marshall succeeded as a starting pitcher his trade value would skyrocket.  However, I have not heard any concrete information that the Cubs are intending to use Marshall anywhere aside from out of the bullpen.
Carlos Marmol- The Cubs' closer over the past two and a half seasons has been an image of inconsistency.  Marmol strikes out nearly a batter and a half per inning with a career 11.74 K/9, but also issues a ton of walks (5.88 career BB/9).
I do not think Marmol will have quite the range of teams interested in him that would be interested in Marshall, largely because Marmol is signed for $16.8 million over the next two seasons.  However, there are probably at least a few teams who have a hole in the ninth inning who would prefer an "established closer" like Marmol over a guy like Marshall who has never closed regularly.  I would disagree with those teams, but would be very happy to see the Cubs take advantage of any team's irrational love for the save statistic to pick up some good prospects for Marmol.
Marmol had a down year last season (4.01 ERA, 0.8 fWAR) after having an excellent 2010 (2.55 ERA, 3.0 fWAR).  Usually, you do not want to trade a player coming off a down year because his value is depressed.  I think the situation is different in Marmol's situation because his career has been one of streaky inconsistency.  As such, I doubt Marmol will add significant value with a hot first half, because a front office worth anything near its weight would have to know a week where Marmol cannot find the strike zone could arrive at any time.  If the Cubs can get a fair return for their inconsistent closer, they should take it now.  I would not expect the Cubs to get as good a return for Marmol as they would for Marshall.
Darwin Barney- I know what you are thinking.  Darwin Barney?  I will wholeheartedly admit that he is an individual with fairly limited trade value at best.  But look at the light hitting, strong fielding middle infielder free agents who have signed contracts this offseason.  Clint Barmes, Jamey Carroll, Mark Ellis, Nick Punto and John McDonald all received multiyear contracts averaging more than $1 million a year before Prince Fielder has been able to find a home.
I also think odds are pretty good that Barney's value is only going to go decrease as 2012 progresses.  If not for a hot April, Darwin Barney would have been an unmitigated offensive black hole last season.  As a player with extremely limited power and who does not walk, Barney does not have significant offensive upside.  If I had to bet, I would put money on Darwin Barney being relegated to a back up middle infielder role with the Cubs by the end of May.  If there is a team that is more highly enamored with Barney right now, the Cubs should find that team and get something more useful in return.
As a final note, I will also just mention Matt Garza.  I did not originally intend to include him on either list, because I think his value is more tenuous.   However, rumors of Garza potentially being traded in a deal that would net the Cubs a prospect package headlined by Padres first baseman Anthony Rizzo have sprung up over the past few days, so I thought he was worth a mention.  Garza is only getting more expensive and coming closer to free agency with each passing season.  But Garza's last season was by far his best, and the first where he came close to the ace potential he has been rumored to have.  If Garza has a first half of 2012 similar to his performance last season, his value could definitely increase heading into the mid-season trade market.  But if he reverts back to his Tampa Bay type of numbers, his value on the trade market will take a big hit.