Late Morning News: Tebow, Fielder, Darvish, and a little woman
Written by Jedi Johnson, Posted in General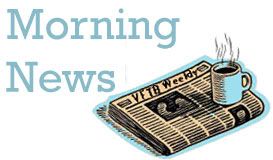 A little behind the scenes here at VFTB. For those of us on the West Coast, the "Morning News" gets done the night before because waking up in the pre-dawn hours to post an attempt at cogent thoughts on current events doesn't typically work well. So when I logged on this morning to see the VFTB Morning News, I was disappointed to see someone had dropped the ball – even more disappointed to see that someone was me.
Suspensions for Tebowing – some high school kids from Long Island, NY have been suspended for Tebowing in the hallway before class. This story plus the recent inferences that Tim Tebow is romantically involved with Olympian Lindsey Vonn make me wonder how surreal Tebow's life must be, daily. Remember, just 5 short years ago (2006) this guy was a homeschooler trying to find his way at a major university while also playing college football at the highest level. Now he is the pinnacle of pop culture.
Cubs are the favorites for Fielder – according to Ken Rosenthal and his terrible bow tie. I still find it hard to believe that Pujols gets 10 years and Fielder will only get 6 or 7 (as Rosenthal reports). But if that's the way it ends, 6 or maybe 7 years of Fielder wouldn't be terrible (depending on the money). It'd be a Soriano-like deal, but Fielder is significantly younger than Soriano when the Cubs signed him. We might have a couple of weeks before Fielder signs with anyone, so this is probably far from over.
Blue Jays win rights to Darvish, reportedly – several sources are reporting that Toronto has won the rights to sign Yu Darvish. His cartoonish stats might be worth the risk for a good team. The Cubs need more than a single pitcher (or single position player, which is why it's also fine with me if we come up short on Fielder).
The world's smallest woman. Link