An Honored Cub, A Disgraced (maybe) Brewer, and another Tale of Tebow
Written by Dustin Godsey, Posted in General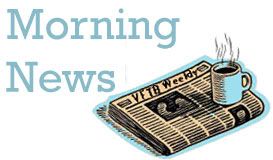 Top Stories
Tony C. Gets Recognized – Congratulations are in order to Cubs outfielder Tony Campana, who was awarded the 22nd annual Tony Conigliaro Award on Friday. The award is presented to a Major League player who has overcome adversity through the attributes of spirit, determination and courage that were trademarks of Conigliaro. Campana received the award for overcoming 10 years of treatment for Hodgkin's Lymphoma, which he was diagnosed with at age seven.
Ryan Braun Tested Positive…for Something – The biggest baseball news of the weekend broke late Saturday night as ESPN reported that NL MVP Ryan Braun had tested positive for Performance Enhancing Drugs and is facing a 50 game suspension to start the 2012 season. Like most that get busted under MLBs drug testing program, Braun immediately denied culpability and his spokesman released the following statement:
"There are highly unusual circumstances surrounding this case which will support Ryan's complete innocence and demonstrate there was absolutely no intentional violation of the program. While Ryan has impeccable character and no previous history, unfortunately, because of the process we have to maintain confidentiality and are not able to discuss it any further, but we are confident he will ultimately be exonerated."
Braun himself, according to USA Today, was a little more blunt: "It's BS".
While it seemed that Braun was preparing his version of the often used, never successful "I was bamboozled" defense, FoxSports.com's Ken Rosenthal posted a story stating that Braun had tested, but for something other than a performance enhancing drug and that the results were unlike anything ever seen before.
There is clearly a lot more to come from this story, but what we know is this: Ryan Braun tested positive, for something. I'll have more to say tomorrow about the possible impacts this situation could have on the sport, but suffice it to say I hope, somehow, that it turns out that there was something screwy with the test and that Braun is exonerated. Until then, I suggest MLB get a big giant bag of frozen peas to put on yet another black eye.
Chicago Bears Witness to the Magic of Tebow – I had to work all day Sunday, so I missed all of the day's NFL action. However when my phone started blowing up with text messages at 7 p.m. eastern, I knew what had happened without even looking at my phone. The Bears had fallen victim to Tebow Time. There is no way to explain what's going on in Denver, so I've stopped trying. Absurd is the only word I have to describe it. The only thing left to do is sit back and enjoy it.
A Look Into Dustin's iPod
You'll find just about every type of music on my iPod (or in my iCloud), but this week there was really only one thing playing on it: The Black Keys' new album "El Camino". If you haven't checked it out, I couldn't implore you more to get on iTunes right now and download it. There isn't a weak track to be found, and I find a new favorite each time I listen to it. While this song isn't (currently) my favorite from "El Camino", it is the first single and is backed by a tremendous video…enjoy "Lonely Boy" by The Black Keys.