Cubs Deal Tyler Colvin and Rule 5 Draft Results
Written by Joe Aiello, Posted in General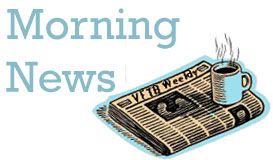 TOP STORIES
Tyler Colvin and DJ LeMahieu get traded to Colorado for Ian Stewart and Casey Weathers – I'm not a fan of this deal. I still believe in Colvin and I was really looking forward to seeing what LeMahieu turned into. We had this debate on the site the other day and I mentioned that I just didn't get what people were seeing in Stewart that I was missing. Stewart is a good defender, but I just don't see him as an everyday solution for us at third.
Norm chimed in with his thoughts via E-Mail:
"Colvin and Stewart both had ridiculously bad seasons in 2011. Colvin put up a -1.0 fWAR while Stewart came in at -0.6. Yes, both of those are negative, meaning a AAA player could probably have done better. The only reason Stewart was "better" than Colvin was because of defense at a more important position.

Casey Weathers missed all of 2009 with Tommy John surgery and has only pitched about 75 innings over the last two seasons. The good: a career 11.3 K's per 9 innings pitched. The bad: he's 26 and hasn't pitched above AA. The ugly: a career 7.1 walks per 9 innings.

D.J. Lemahieu, in my opinion, is the best player of the bunch, with the potential to make a lot of contact and put up some high, albeit empty, batting averages.

Theo and Jed are hoping for the Ian Stewart that had a .902 career Minor League OPS and was the #4 prospect in all of baseball in Baseball America's 2005 prospect rankings. I see him as a Tyler Colvin that can play good defense at 3B. So, to me, that's a good move.

But including Lemahieu and getting back the wild Weathers has me not liking this move at all."
Rule 5 Draft Results – I'd been dreading the Rule 5 draft all week and today it went down almost exactly as I expected. The Cubs lost Ryan Flaherty, one of my favorite players in the system, to the Orioles and later lost Marwin Gonzalez to the Red Sox who in turn sent him to Houston. I wasn't as disappointed at losing Gonzalez, but Flaherty hurts. On the plus side, we didn't lose Jay Jackson.
The Cubs did decide to select a player, choosing to take a chance on Lendy Castillo from the Phillies. Several people broke down the draft and here were their thoughts on Castillo:
"Castillo was signed out of the Dominican Republic in 2006. He posted a 2.54 ERA with a 46/16 K/BB in 46 innings for Low-A Lakewood in the South Atlantic League this year. A converted shortstop, the 22-year-old Castillo has taken well to pitching and has classic middle relief stuff with a low-to-mid-90s fastball and a slider. His lack of pitching experience above Low-A is his biggest handicap." ~ John Sickels
"Castillo originally signed with the Phillies as a shortstop, but after two ineffective seasons in the Gulf Coast League, Philadelphia decided that his plus arm might be more useful off the mound than making the play in the hole. Castillo is a long way from a polished pitcher, but he has touched 96 mph and he has shown the makings of a solid breaking ball." ~ J.J. Cooper
My problem with the selection was that I don't see Castillo being ML ready enough to be hidden in the bullpen this year. We tried the experiment before with David Patton and it failed. I made it known that I wanted to see us take a chance on Washington prospect, Brad Meyers, who was selected by the Yankees. I thought he was a better fit based on the lack of starting pitching depth we have in the high minors in the system.
NEWS & NOTES
An updated look at the top 111 free agents on the market this off-season – Hardball Talk
Kerry Wood wants to come back to the Cubs in 2012, but he wants to get paid. – Jon Morosi via Twitter
Aramis Ramirez and Carlos Pena have both declined the Cubs arbitration offers, which entitles us to compensation when they sign via Free Agency somewhere else. As a result a supplemental round pick will be coming our way in the upcoming June draft. It's sandwiched between round 1 and round 2.
Yu Darvish has been posted. Get your bids in now.
Tim McCarver has won the Ford C. Frick award for excellence in broadcasting. Apparently it was one of those situations that happens in small town elections where no one else is on the ballot.
PHOTO OF THE DAY
Do you like Mac & Cheese? Of course you do. Do you like bacon? Of course you do. May I present to you a Wisconsin Colby Jack Mac & Cheese Pie With a Bacon Crust
WHAT'S ON JOE'S IPOD?
I've been meaning to get more Shinedown in my collection as this is the only song I have by them on my iPod, but I really enjoy their music. Here is the song that turned me on to them.