Ron Santo for HOF?
Written by Joe Aiello, Posted in General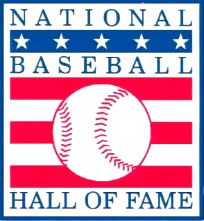 Since the inception of the veteran's committee that supposedly elects players that were missed in the regular process of Hall of Fame Voting, Ron Santo has had his heart broken. Now, in the first vote since his death last year, several people had some things to say on the topic.
Chris Jaffe of the Hardball Times has a nice piece on the process for this year and looks at the candidates with the best shot of getting in. He puts Ron Santo in at the top of the list, saying "Ron Santo is both the best candidate on the ballot and the most likely to go in. It's nice when those two items go together. There are at least three factors working on Santo's behalf." and then goes on to explain his reasoning.
Graham Salemme at Bleacher Report also addressed an interesting issue:  "Third base is the hardest position to play to get into the Hall of Fame. Third base has the fewest representatives in the Hall. Why is this?"
Finally, Ashley Bolton weighed in with her thoughts in a reader submitted piece on the issue:
Last year I can say was one of the hardest years of my life as a baseball fan, no it wasn't because of the awful season the Cubs turned in. It was because my favorite player and Chicago Cubs Legend Ron Santo had passed away. I remember driving back and forth from school and listening to Ron and Pat on the radio, he was everything a Cub fan should be, he lived and died with every pitch. He wasn't there to just announce the game he lived the game for 9 innings with you and depending the outcome felt the pain with you till the next day. Although I never watched Ron play I manage it was as amazing as listening to him talk about the Cubs.

So yes, I know all I have to base my argument on is stats and what I have been told from others that did watch him play, but it is a travesty that Ron went to his grave without being inducted into the Hall of Fame. For his time he was one of the greatest at his position, and with everything health wise he was battling it is amazing he was even able to take the field on most days. Now for as far back as I can remember I can tell you how bad it hurt to see the Hall of Fame ballot come back and to see he didn't make it. It was like being told that your own grandfather wasn't good enough. I can't even manage what it must have been like for Ron to every time be told that your best wasn't good enough even when you and so many knew it was.

Now I will admit the day Ron died I shed many tears, as I did the day I watched his funeral on TV. However no day hit me harder than Opening Day this season when I went to turn on the radio and listen to Pat and Ron and to realize that once again it wasn't a bad dream that Ron was really gone. Listening to the radio isn't the same without Ron yelling and screaming when the Cubs do something great or groaning in misery when they do something bad. So that's why this year when the voting for the Veteran's committee comes up it will be so bitter sweet, because if he does finally get in he won't be there to enjoy it and we all know how much Ron would have enjoyed it. He wore his heart on his Cubs sleeve and is a Hall Of Famer in every Cubs fans heart, it's just a shame that when he gets that call from Cooperstown that it will be too late. However I am sure that we will hear him clicking his heels when he does get in.
I don't know if Ron will get in this year, and to be honest, I don't know that I care that much. How much does it really mean if you have to ask and ask and ask and ask and then finally people say OK? I'm sure most of you have different thoughts, especially those that saw him play, but for me, it's not much of an issue.