The New CBA: the Good, the Bad, the Ugly and the Meh
Written by Noah Eisner, Posted in General
For many people, baseball falls off the map once the World Series ends.  Many sports fans turn their attention to the end of the professional and college football seasons,  and (usually) the beginning of basketball and hockey.  Considering most of you have actively decided to continue checking this site out into late November, odds are you know that Major League Baseball and the Major League Baseball Players Association agreed on a new collective bargaining agreement this week.  But, considering how close the NFL came to having a work stoppage just this past summer and how the NBA likely is not going to have a season because they cannot come to a collective bargaining agreement, you cannot be blamed if the relative peace of baseball's collective bargaining talks came and went without notice.
Despite that,the new CBA will have major impacts on nearly every phase of baseball.  I'll review the good, the bad, the ugly and what I'm calling the "meh."
The Good
There are some very good items in the new CBA aside from just preventing a work stoppage.  To start, the draft signing deadline is going to move up a month from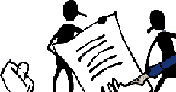 August15 to July 12-18 (the date within that range will vary every year dependent on the All Star Game.)  This allows teams to get their young draftees into their systems a month earlier, giving these players significant professional playing time the year they were drafted.  For example, Cubs' 2011 top pick Javier Baez only had 18 plate appearances last season.  Under the new system, he would have likely had at least 100 more professional plate appearances last season.
Baseball also made significant strides on draft pick compensation for departing free agents, completely abandoning Type A and B status after this off-season.  Instead, the former club will receive a compensatory pick if they offered the player a contract that matches or exceeds the average salary of the top 125 players from the prior season.  My understanding is that amount is around $12.4 million right now.  This means that, unlike the prior system, teams will almost never receive free agent compensation for letting middle relievers leave.  It should focus the compensation on true star or near star quality players, which was the intent of the free agency compensation system in the first place.
Additionally, baseball is expanding instant replay to include fair/foul and trap calls.  To me, the further baseball goes to ensuring they might the right call, the better.  I care much more about getting things right than the "human element."
The Bad
When I initially heard about what baseball is going to do with the amateur draft, I initially thought I might skip a "bad" category and go straight to "ugly."  While the new CBA does not institute "hard slotting" (mandating the amount each player gets based upon draft slot), the tax system imposed by the draft is so draconian that it essentially amounts to hard slotting.
It works like this: the commissioner's office will grant a team a certain amount of recommended slot money for all of its picks based upon on its draft position and the number of picks it has.  Any amount a team goes over that recommendation results in a 75% tax on that amount.  If a team goes over 5% of the total recommendation, and they start losing draft picks.  From 5-10% they lose their first round draft pick the next season, from 10-15% they lose a first and second round pick, and from 15-20% they lost their next two first round picks.
This makes the strategy of small market teams like Tampa Bay, Pittsburgh and Kansas City illegal.  Those teams, who cannot afford to pay big name free agents, have instead decided to put money into the draft by picking players who are more difficult to sign in the lower rounds and paying them well over slot to skip or leave college.
Bonuses for players drafted after the 10th round are exempt from the total allocated by the commissioner's office if they are under $100,000.  In last year's draft, the Cubs picked outfielder Shawon Dunston, Jr., in the 11th round and right handed pitcher Dillon Maples in the 14th round, signing them for $1.275 million and $2.5 million respectively.  Under the current agreement, signing players like Dunston and Maples will be near impossible.
This likely will not do much to impact, say, top 10 talent.  Even with what is effectively a hard bonus slot in place, it is still fairly likely Bubba Starling would sign with the Royals for a few million dollars after being picked fifth in the draft due to increased slot values which I'll describe more in the next paragraph.  But guys who are lower first and second round caliber picks who have the option of playing football or basketball in college will end up going to college over taking significantly lower bonuses than they currently can obtain.  Some of those individuals will never see a professional baseball field because they will choose to play football or basketball professionally instead.
But the only reason this ends up in the bad category instead of the ugly category is because the higher round slot recommendations are supposed to be significantly higher than they have been in recent seasons.  Without this, even many of the top high school talents may have gone to college and played other sports.  The increased slots should at least keep the top of the first round talents in the draft.  But it is likely a step back for baseball that will keep some very good athletes from professional baseball.
Also, while I generally like the changes to draft pick compensation for departing free agents as described above, one thing I do not like is that compensation is now limited to players who spent the entire previous season with one team.  I do not see how this particularly helps anyone.  Typically, players who are traded in the last year of their contract or last year of team control are moving from bad teams to teams with playoff aspirations.  I see the new CBA making trades for star quality players more difficult.  On the one hand, the new team probably will not want to offer as much in terms of prospects if they cannot receive draft pick compensation for the player they are trading for.  On the other hand, the original team will still demand a package of more value than the draft picks they can get for the player in free agent compensation.  I am curious to see if it is going to be more difficult for star players to move across teams mid-season in the future.
The Ugly
While baseball just messed up the amateur draft, they figuratively dropped their international amateur system off a skyscraper.  Previously, there were no limits on the amounts teams could spend on international amateurs.  In 2012, teams will be limited to $2.9 million in international spending.  In 2013 and 2014, teams will be limited to between $1.8 million and $5 million in international spending depending on their record the previous year.  The better you were, the worse you get.
Recall the problem I discussed with the draft just above, where some young American ballplayers will end up playing other sports instead of baseball?  This could be even more severe with great young international athletes who will find it very difficult to get multi-million dollar bonuses, and instead could turn to soccer.
It also is extremely disappointing that this is a handout to the teams who were too lazy to make an investment in international amateur systems.  Moreover, the way MLB is apportioning the amount teams can spend on international players does not make much sense to me.  For the most part, these international players are sixteen year old kids when they are signed and are not going to play in the big leagues for five or more years.  So, for example, if the Rays stay good for the next few seasons, they will have stringent international spending limits that will effect them in 2017 and beyond, when they will still likely be a lower budget team.  At that point they will have been punished for their success by having less access to the international amateur market, and still will not be able to afford big time Major League free agents.
The "Meh"
"Meh" is my word for things I really just don't care about.  Things I could give or take.  Asparagus, for example.  I can eat it, but never think, "you know what I'd really like right now?  Asparagus!"  Baseball testing for HGH and their limited ban on tobacco products on the field are both "meh" for me.  Regarding HGH, there is limited information regarding the effectiveness of HGH as it compares to on the field performance, and the accuracy of HGH tests have been questioned.  Regarding tobacco, players can no longer carry tobacco cans on the field with them, but can still chew tobacco of the field.  They're both PR moves that should have very little effect on the game itself, so I'm just left saying "meh" to them.
Overall, in my opinion this CBA is not as good as the one it is replacing.  But a less perfect system for baseball is, at the least, better than no baseball.  Just ask any basketball fan about that.