Dustin's Drivel: The Theo-do List
Written by Dustin Godsey, Posted in General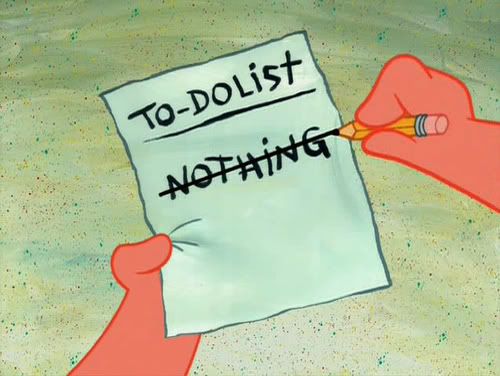 So, Theo Epstein, you're the new General Manager of the Cubs, huh? I tend to have a bit of a pessimistic streak, but I am truly excited that you've decided to leave your dream job and continue on your quest to become a Hall of Fame curse-killer in Chicago. Now, while I'm extremely confident that you are more than ready for the job, I took it upon myself to prepare a short list of tasks that will make your westward transition a little easier:
1)    Seize on your one chance to make a good first impression: Do you want to ingratiate yourself with Cubs fans immediately? Here's your first move: introduce yourself to Mike Quade by hanging a red tag in his locker. Want to really hit a home run? At your introductory press conference, announce that you've hired Ryne Sandberg to replace him. Rumors are that you tried to get him to Pawtucket to skipper the Paw-Sox last year, and who would blame you? All he's done is win. Make it so.
2)    Rekindle some of that Nomar/Manny Magic: Two of the best moves you made as general manager in Boston was to dump two beloved stars from the team before they became albatrosses around the neck of the franchise. Well, the situation is a little different in Chicago as both Alfonso Soriano and Carlos Zambrano are already well past "albatross" stage – but your mission remains the same. Yes, I'm aware that Nomar and Manny each had more perceived value when you sent them packing than both of our guys have combined. However, do you know what other teams like? Money. Pay someone to take them off your hands. I'm not sure you even need players in return. This is pure addition by subtraction.
3)    Be your own man: According to Dave Kaplan, a big part of the reason the Cubs were able to woo you successfully was Tom Ricketts' guarantee of near total authority over player decisions. Get rid of the "near". Ricketts seems like a good guy and I think he's going to turn out to be a good owner (I'm sure you would agree…I mean, he hired you didn't he?). That said, the less he's involved in the personnel side of things the better. If he tries to get involved in your business, simply tell him Crane Kenney urgently needs his help…something about hot dog prices…and politely show him the door.
4)    Always Be Closing: You may not have noticed yet, but Jonathon Papelbon did not travel west with you. People may tell you that the team already has a closer in Carlos Marmol. Those people probably also want the Cubs to lose for another 100 years. I hear there is a guy in San Diego that could do the job though. Forget the clamoring for a big name like Pujols and Fielder, I more interested in feeling confident that the Cubs will actually win games in which they lead in the ninth inning.
5)    Commit to youth: Your reputation as a guy that likes to build a team through a strong farm system precedes you. It is debatable as to whether you actually earned that reputation or not, but that's the book on you and it's music to my ears. However, I'd like you to go one step further. Mandate that the new manager (see #1) is required to determine what talent is in the system now. I don't mean just put guys like Brett Jackson on the roster – let them get meaningful at bats and see what is there.
6)    Temper expectations: Want to make the wrong first impression? Tell us all how close the team is winning and that, with a few moves, that elusive title is well within reach. Even if you think that is true, just lie to us. Tell us we're in for a lot of pain, that you have a plan, and that the plan is going to take time (but that you're confident it will work). Follow this piece of advice and the only way you don't look like a hero after five years is if, God forbid, you haven't won anything. Of course, if that happens, I assure you that you won't be interested in sticking around anyway.
Now, I certainly haven't done your whole job for you here, but I think this should get you well on your way to a successful first winter in Chicago. If you need any additional advice, please feel free to grab any Cubs fan you see and ask for it…I'm sure they'll be more than happy to oblige.