Game 104 – Zack Attack
Written by Norm, Posted in General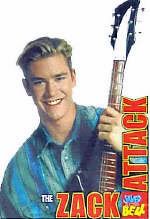 Cubs 0, Brewers 2

The Cubs could only muster 4 hits against Zack Greinke and the Brewers while being shut out for the seventh time of the season. Two runs was all the Brewers needed to send the Cubs back to 20 games below .500.
What went right:
Overall, the pitching was solid. 6 hits and 2 runs will win you a lot of games with an average offense.
Starlin Castro can turn infield hits into outs. He got Nyjer Morgan by bare-handing a hard hit check swing on the infield dirt and making a strong throw to Pena for the out.
The Bratwurst won the 7th inning sausage race. I love brat's. Especially the cheddar filled brat's.
What went wrong:
Runs. They couldn't get any. The Cubs have started a new streak; 17 innings without scoring.
Starlin Castro can turns outs into infield hits. He had a hard time getting the ball out of his glove on a hard hit grounder allowing Rickie Weeks to leg out a single. Should have been an error, but it wasn't, and we have better ways of measuring defense these days anyway.
Rickie Weeks took a nasty spill on that play, rolling his ankle. Hopefully not too bad, no word as of this writing other than it wasn't a break.
Notes:
Ryan Braun. I can't stands'm! Let's a foul ball drop, doesn't run out the play, and is as cocky as anyone in the game. Good hitter though.
Prince Fielder had an opposite field homer on a ball at chest level, showing his massive power. Can the Cubs add $15-$20 million in payroll next season? What if the Cubs resign Aramis and then sign Prince and CC Sabathia while losing Fukudome, Grabow, and Samardzija (about $21 million)? Does that make them contenders (Won't happen, just askin)?
Around the League:
The St. Louis Cardinals  made it a little easier for the Cubs to beat them in the 2012-2014 seasons by trading centerfielder Colby Rasmus to the Toronto Blue Jays for some immediate help in Edwin Jackson and Octavio Dotel. The White Sox saved a bunch of money by sending Edwin Jackson to Toronto along with Mark Teahen. Good to see the White Sox saving money when they're 3.5 games out of first and good to see the Cardinals letting Tony LaRussa make the personnel decisions.
The Giants will soon get Carlos Beltran for a few minor leaguers, headlined by Zack Wheeler. The Giants are then expected to release Pat Burrell. Why would any team take Alfonso Soriano, even if the Cubs paid 90% of the remaining dollars, over Pat Burrell at a few hundred thousand?
Ervin Santana threw a no-hitter against the Indians, but seems overshadowed with the trades and the bad call in the Pittsburgh-Atlanta game on Tuesday.
Stars of the Game
Base on Win Probability Added (WPA)
1st Star – Zack Greinke (.385 WPA)
2nd Star – Prince Fielder (.087 WPA)
3rd Star – John Axford (.080 WPA)